Therese (Prinzessin von Bayern)
Princess Therese Charlotte Marianne Augusta of Bavaria was born on November 11th 1850 in Munich, sister of two brothers and the only daughter of Luitpold, Regent of Bavaria, and Augusta of Austria. With an extensive education as a child, she developed a special curiosity in foreign lands and natural sciences, learning up to 12 languages and traveling through the Mediterranean, Scandinavia, the Balkan Peninsula, Russia, and three times to the Americas. As a passionate explorer, she would collect and keep her travel reports to publish the ethnological, zoological, and botanical history of the places she visited. In 1892, she became the first woman with an honorary membership of the Bavarian Academy of Sciences and Humanities, and the first woman to obtain an honorary doctorate degree from the Ludwig-Maximilians-University of Munich in 1897. Even though her education was self-taught and through private tutors, her engagement led to the admission of women to the universities in Bavaria in 1903. Princess Therese von Bayern deceased on September 19th 1925 in Lindau. The legacy of her botanical collection was obtained by the Bavarian state collection of Botany (today Botanische Staatssamlung München) in 1926 with a total of 841 specimens from Portugal, Sicily, Greece, Caucasus, Asia Minor, North America, Mexico, West Indies, Colombia, Ecuador, Brazil, Peru, Bolivia, Argentina, Chile, and Uruguay, including holotypes from Campanulaceae, Melastomataceae, Lamiaceae, Asteraceae, Solanaceae, and Bromeliaceae.
Due to her exemplary pioneer for women in science, in 1997 the Ludwig Maximilian University of Munich created the foundation for the anniversary of 100 years of her honorary doctorate degree: Princess Therese of Bavaria Foundation for the Advancement of Women in Science at the LMU.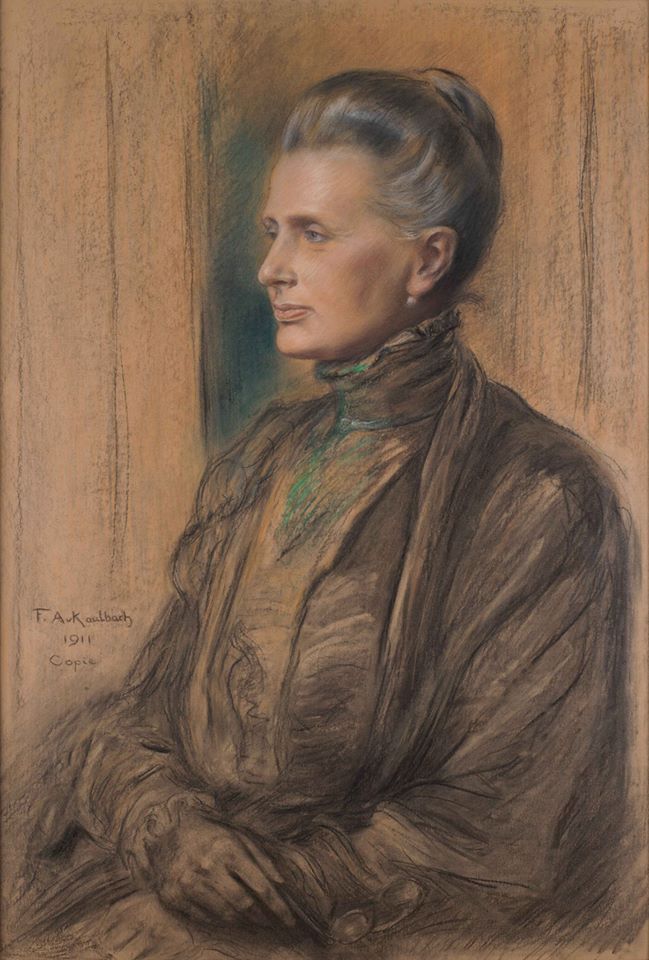 References
Princess Therese of Bavaria Foundation for the Advancement of Women in Science at the LMU (https://www.frauenbeauftragte.uni-muenchen.de/)
Smithsonian libraries, Taxonomic literature II. Therese, Charlotte Marianne Augusta, Prinzessin von Bayern (1850-1925): https://www.sil.si.edu/DigitalCollections/tl-2/browse.cfm?vol=6#page/258
SNSB-Zoologische Staatssammlung München. 2021. Sektion Ichthyologie-Collections. Die Sammlung von Prinzessin Therese von Bayern (1850-1925): https://www.zsm.mwn.de/sammlung/die-sammlung-von-prinzessin-therese-von-bayern-1850-1925/
Therese, Bayern, Prinzessin von Bayern. Auf einer Reise in Westindien und Südamerika gesammelte Pflanzen: mit Diagnosen neuer Arten von Neger, Mez, Cogniaux, Briquet, Zahlbruckner und O. Hoffmann. Jena, Fischer, 1902 (https://www.biodiversitylibrary.org/page/33550842#page/11/mode/1up)