NFDI4Biodiversity supersedes GFBio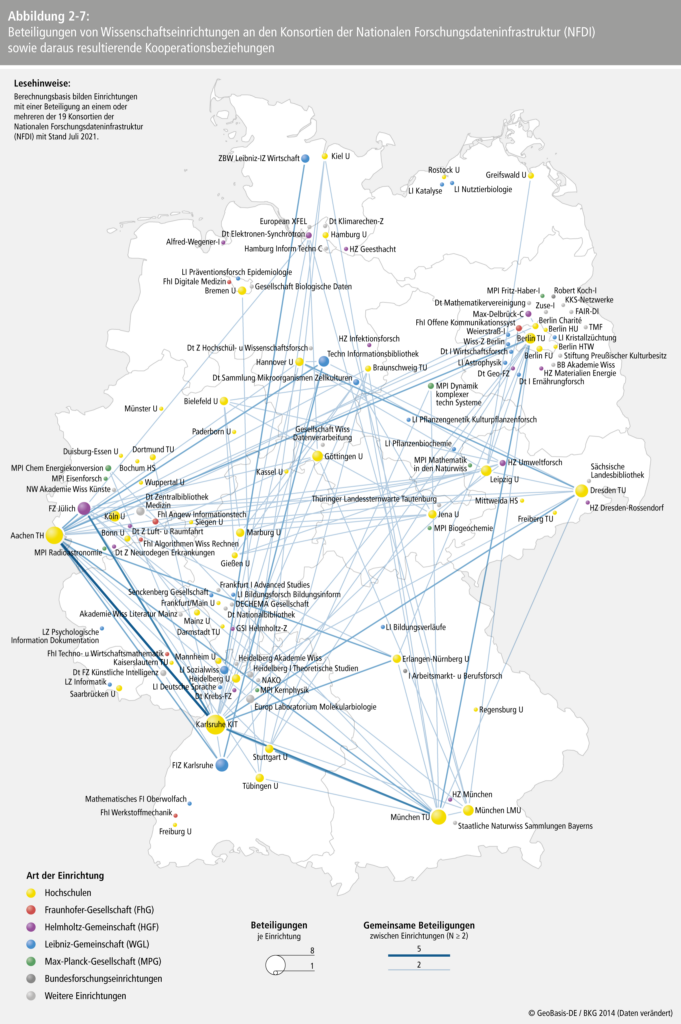 2022-02-11 – Since 2013, the research initiative German Federation for Biological Data (GFBio) has been pursuing the goal of permanently securing and preserving biological and ecological research data – in order to make them accessible to scientists worldwide for their research. The association of around 20 scientific partner institutions was funded by the German Research Foundation (DFG) with around 12 million euros. At the end of 2021, GFBio ended as a project, but not the continuation of its goals: The National Research Data Infrastructure for Biodiversity (NFDI4Biodiversity) builds on the experiences of the past years and established an association structure as GFBio e.V. The established services and tools will continue to be used and developed further. The SNSB IT center is part of the initiative – as one of seven data centers of the largest natural science research institutions in Germany. In the NFDI4Biodiversity consortium, partner institutions from the fields of biodiversity, ecology and environmental research cooperate with the common goal of storing research data permanently and compatibly in the future. The principles of "FAIR Data" apply. In this context, FAIR stands for "Findable, Accessible, Interoperable and Re-Usable".
In the new research data infrastructure, the SNSB IT Center leads the task areas of long-term management and archiving of research and collection data, tools and services, as well as the certification of data centers. Technologies such as the recognized data management software Diversity Workbench (DWB) and collection-related services for data archiving and publication are being sustainably developed at the SNSB IT Center, and will continue to serve as the basis for handling scientific data in the future. The Munich Data Center also offers the direct assignment of Digital Object Identifiers (DOIs) for research data published via GBIF, GFBio, and NFDI portals.
The NFDI4Biodiversity consortium is funded with up to 25 million euros for an initial five years. Participating are 49 universities and non-university partner institutions throughout Germany. According to the federal-state agreement, the NFDI as a whole envisages around 30 consortia such as NFDI4Biodiversity at the end of the funding round. At the end of the expansion phase, in around 10 years, the consortium will form a distributed but holistically acting National Research Data Infrastructure (NFDI) with a reliable and sustainable service portfolio and more than 1000 professional stakeholders.
More information:
NFDI4Biodiversity: www.nfdi4biodiversity.org
GFBio e.V.: www.gfbio.org/gfbio_ev
SNSB IT Center: www.snsb.info